The Chess Match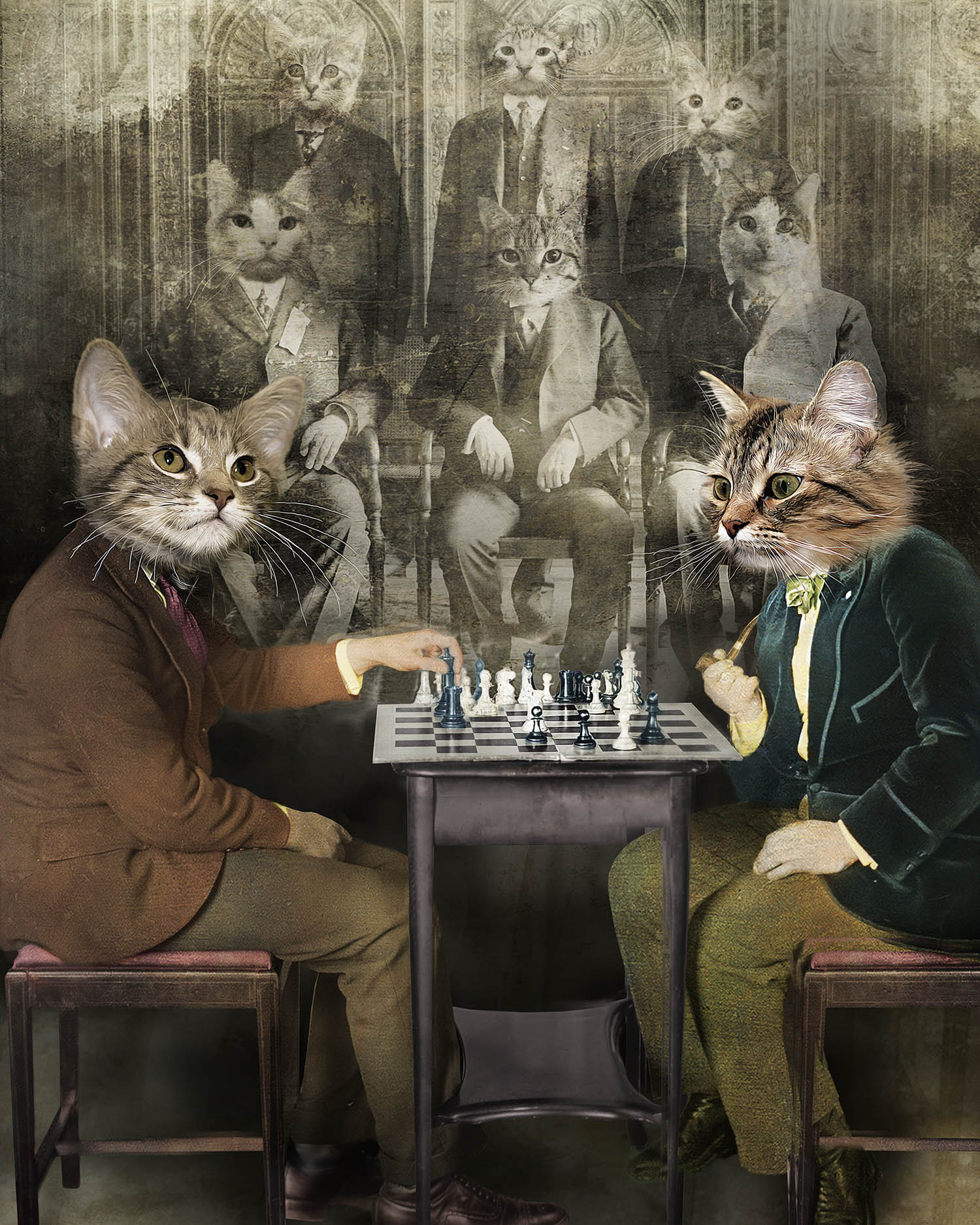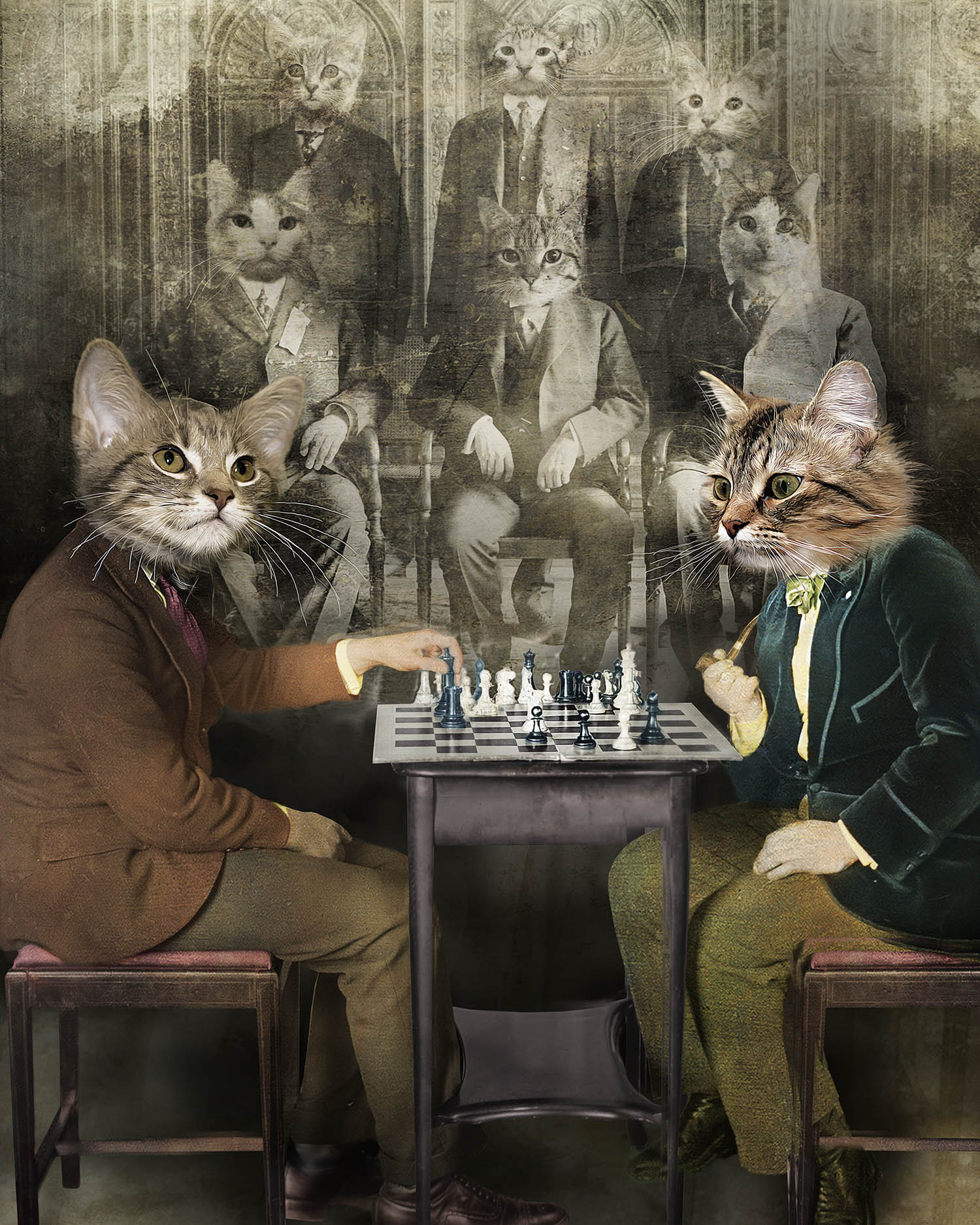 The Chess Match
8"x 10" - Bleed artwork, signed and numbered behind the print. Placed (not mounted) on 1/8 thick acid-free foamcoar.
17" x 22" - Overall size. Can be framed and hung gallery style without matting OR can be matted to taste. Shipped on 1/8 thick acid-free foamcoar.
20" x 24" - Overall size. Same size artwork area as the 17" x 22" item BUT double matted in archival white. Shipped on 1/8 thick acid-free foamcoar.
Millard Highstep and Tiny Bulsterbaum have just finishing up their opening moves. Tiny has unitized the Sicilian Defense, a very popular move at master chess level where Black goes right for the jugular. Millard looks worried.
Limited editions (generally 50), signed and numbered. All digital compositions are printed on a EPSON Sc-p800 printer. This is a professional large format printer that when used in conjunction with tight color management produces excellent results. It's also interesting to note that this printer uses 8 ink cartridges (5 color and 3 levels of black). These are unique high-density pigments for an extremely wide color gamut for true high-quality prints. I use Canson Baryta Photograhique paper, exclusively in the 17" x 22" size. Although a very expensive paper, the results you get are stunning. All artwork is shipped flat NEVER rolled.